Cushions & Yacht Interiors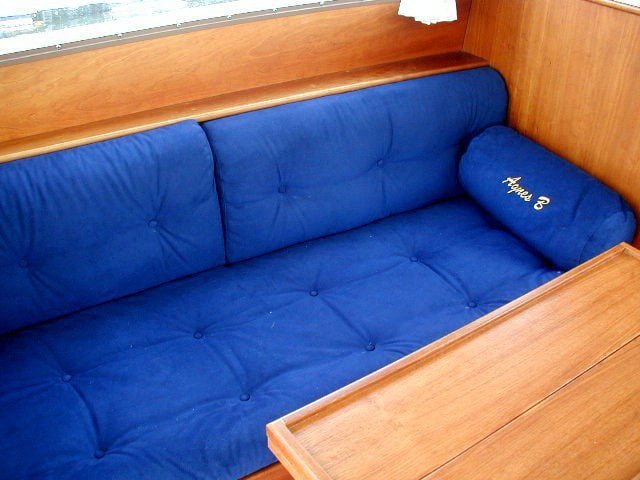 Form follows function in designing cushions for your boat. Kinder Industries waterproof exterior cushions are designed with weather resistance and durability in mind. Interior cushions can fabricated in a wide variety of styles and materials to meet the specific needs of your boat.
Our cushions are durable, comfortable, and 100% made to fit your specific boat or application. Our detailed craftsmanship assures you the most functional and handsome look for your interior and exterior needs.